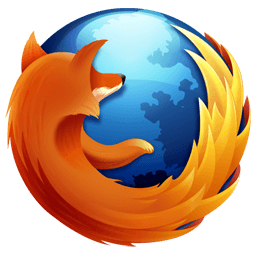 Firefox's private browsing mode is great for surfing the internet without leaving any history of your travels.
This is great if you share a computer and don't want everyone else knowing your online business. Just a quick word of warning.
Private browsing does not make you anonymous online. It only stops Firefox from collecting a history of which websites you visit.
Your computer IP is still visible to your ISP and the rest of the internet. This includes the websites you visit, your employer network or school etc.
Configuring Firefox
Start Firefox and click on the orange "Firefox" button in the top left corner. Instead of clicking the "Private Browsing" button, hover you mouse over "options" and select "options" from the menu.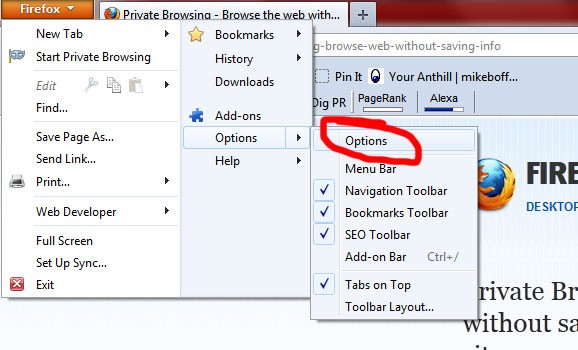 Select the "Privacy" tab from the options window. Under the History section, click the dropdown menu and select "Never remember history" and click OK.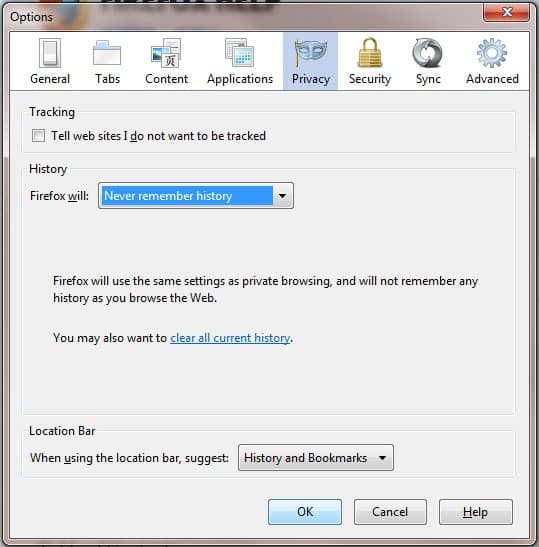 That's it. You can now surf away happily knowing nobody can check which websites you've been visiting.