In this tutorial, I'm going to show you how to stream a USB webcam over the internet using Window Media Encoder 9.
First things first. Download and install Windows Media Encoder.
The first screen you will see when you first run the program is the "New Session" window. Make sure you have the wizard tab selected and choose "Broadcast a live event" and click OK.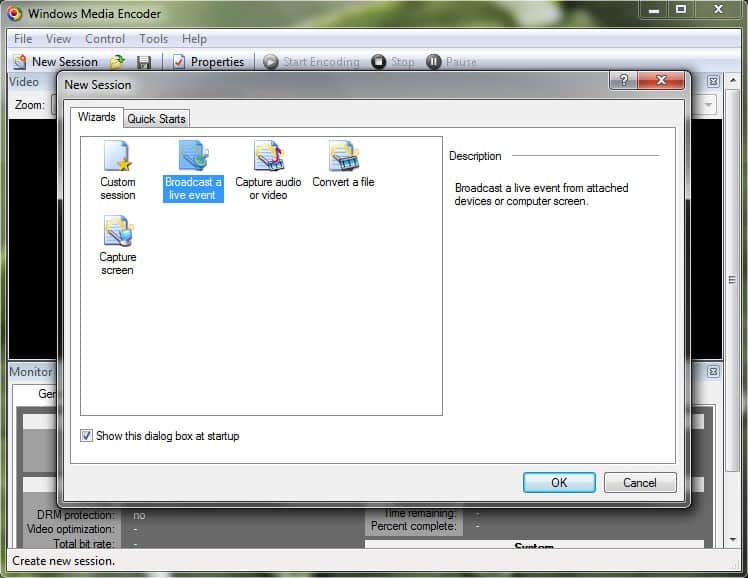 The next window, Windows Media Encoder lets you choose your video and audio sources. Assuming you have correctly installed your webcam and soundcard, choose them from the drop down menus click next.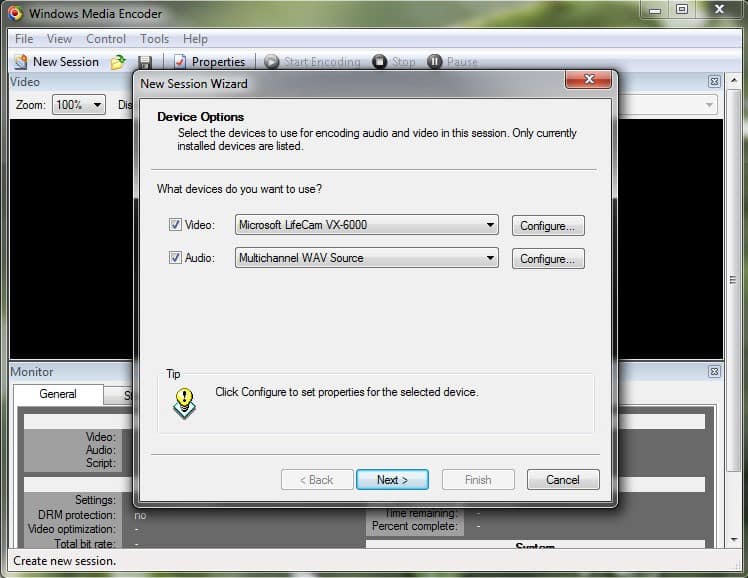 The next screen will ask you to choose to either "push to a window media server" or "pull from the encode". For most people, pick the pull from encoder option. (the other option is for people with dedicated "windows media servers" which we haven't got).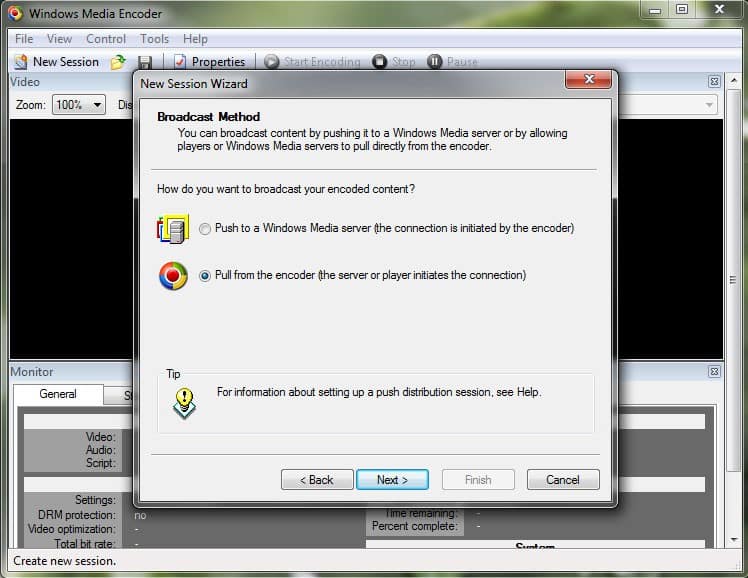 Next you will see this window. Window Media Encoder will tell you your internet broadcast connection URL.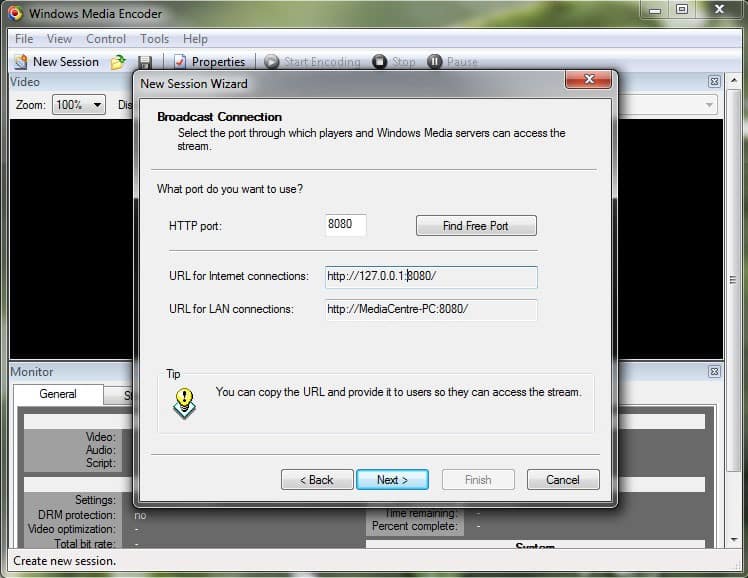 Now since most people these days use a router, this is actually going to show you your LAN (local area network) IP for the moment. Don't worry, once we have finished the setup, Windows Media Encoder will detect you internet IP and display the correct one.
Next choose the bit rate for your stream. The higher the bit rate the better the image and sound quality will be. Just remember though, the high your bit rate, the less people can simultaneously watch you stream. This all depends how fast your own Internet connection is.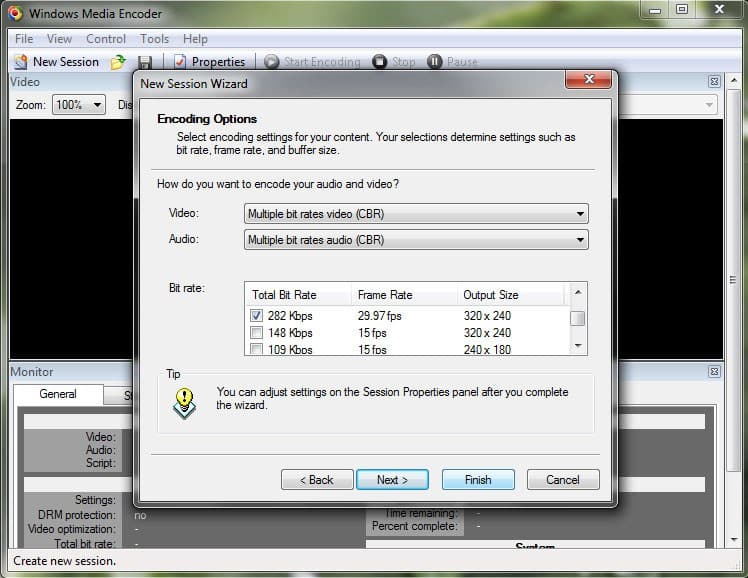 Its worth doing some experimenting with bit rates before your "real" live broadcast. Get some friend to log on and see what your connection limit is. (WME is limited the 5 people max as default. This can be changed in the system registry though to a max of 50)… Click Finish.
At the top of Windows Media Encoder, there is a green "Start Encoding". Click this to start streaming. If you are prompted to open port 8080 in your firewall, press OK.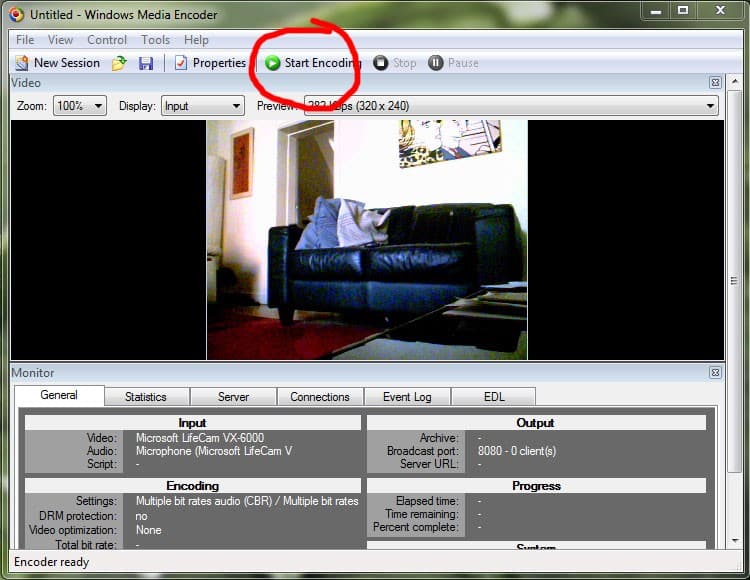 Now your broadcasting, you still need the URL for your internet connection. Click the Connections tab in the Monitor below the stream preview and click the "Copy Internet URL" button.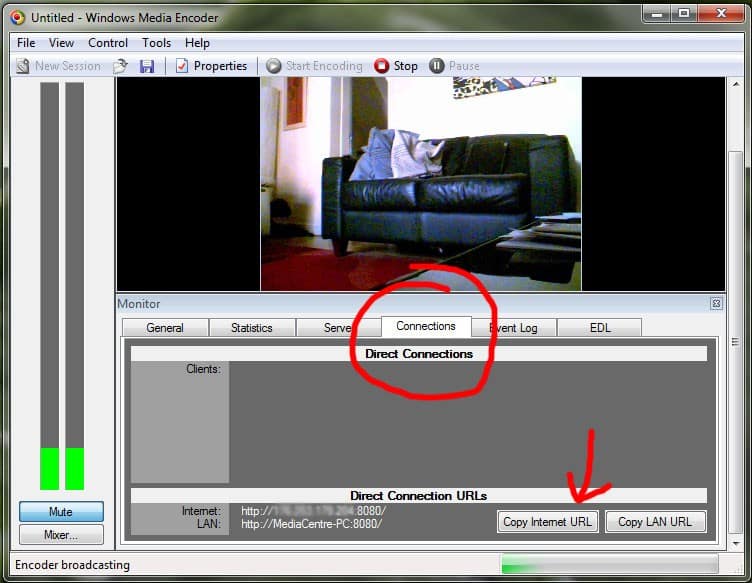 Lastly, open Windows Media Player (will also work with VLC etc)  and right click the top bar of the program and select "Open URL". Past in your stream URL and your webcam shout start streaming.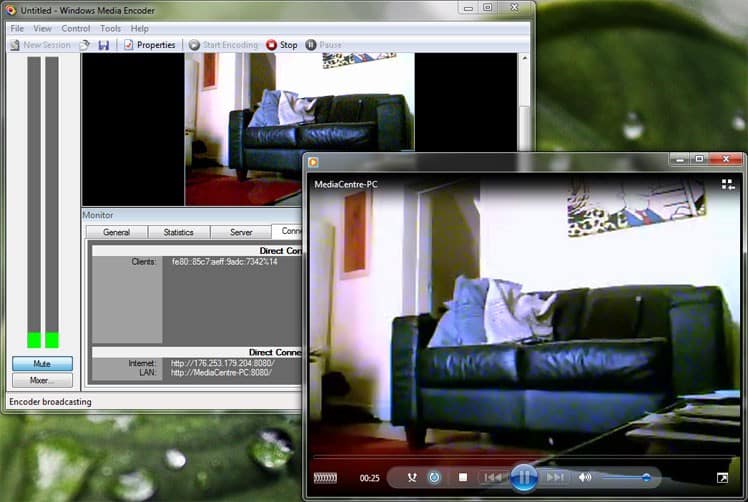 Behind a Router?
If you are behind (your PC plugs into) a router, you will also need to open port 8080 in the routers firewall. If you don't, nobody will be able to see your stream online. Please check your routers instruction if you need help with this.