Is your PC running slow? Does it struggle to load websites sometimes? Are you getting unwanted pop-ups? Does it frequently crash or freeze?
You may have a malware infection on your Windows or Mac Computer.
To remove the infection, you need to use a malware removal tool like Malwarebytes. Malewarebytes is free and easy to use software which will remove the malware threats from your computer.
This software is compatible with both Windows and Apple products.
Download Malwarebtyes – The Best Free Malware Removal Tool
Step 1: Download and install the FREE 14 day trial of Malwarebytes from this page. The program is fully usable and no purchase is necessary to remove any malware within the 14 day trial.
Step 2: Launch the Malwarebytes application. You will see this start up page.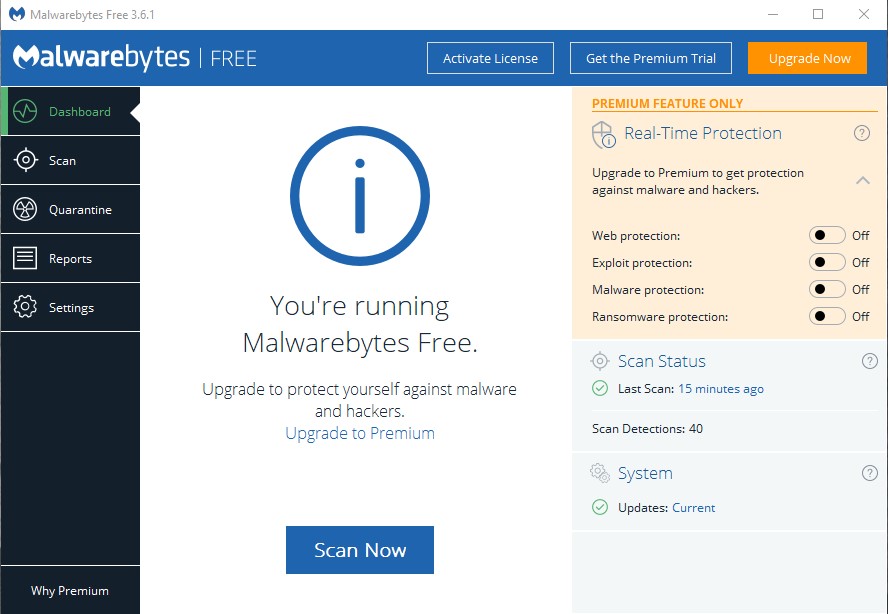 Step 3: Click "Scan Now" and let Malwarebytes update itself to the latest malware detection list. The program will then check your computer for malware and you will see the step by step progress bar.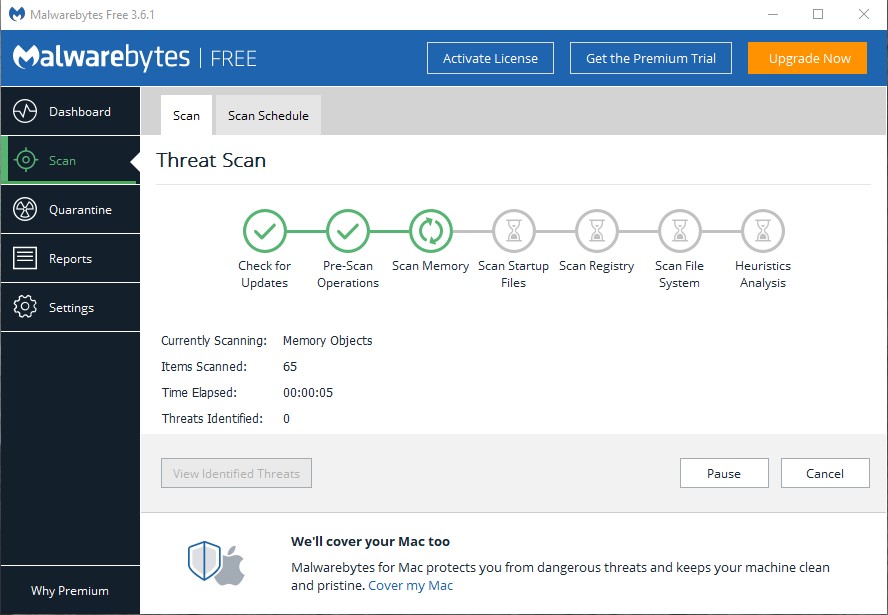 Step 4: Any threats identified by Malwarebytes will be shown, you should select and items you think are a threat and click "Quarantine Selected".
Step 5: Click on the "Quarantine" tab to see the identified threats then select and delete them.
Step 6: Restart your computer.
Conclusion
This should remove the majority of malware on either your Windows based PC or Mac computer.
If you have a particularly bad infection on a Windows based computer, Windows may ask that you restart your PC in "Safe Mode". If you're prompted to do this, you should restart and follow the steps mentioned above again for a thorough malware removal scan.
Don't forget to download your FREE 14 day trial of Malwarebytes from this page today!