If you are selling, recycling or giving away an old PC, you need to make sure you securely erase the hard drive first.
Your old computer probably has sensitive data like bank and email details or other personal files such as documents, family photos and videos that you wouldn't want falling into the wrong hands. Identity theft and banking fraud are growing problems so don't make its easy for the cyber criminals.
When Is A Format Not A Format?
When Windows formats a hard drive, the drive tricks the computer into thinking its empty but in reality it's not. The old data is retained on the disk until it's overwritten with new data.
If you want to truly wipe all data from a hard drive, using a program like Darik's Boot And Nuke (DBAN) is ideal as it will write blank 0's to every part of the hard drive overwriting all old data.
Using DBAN
Using DBAN is very straight forward.
Download DBAN Preview Release – Click Here.
Burn the .iso file to a black CD/DVD or create a bootable pen drive using Rufus – Click Here.
Reboot your computer with the new CD you have just made in the drive.
Note: If your computer doesn't boot from the CD/DVD/USB, you'll need to change the boot sequence order in the BIOS so its first in the list. This is done slightly differently on each computer, but usually involves pressing <ESC> <DEL> <F1> or <F2> as the computer starts to boot (you should see the option).
When DBAN boots press ENTER to start DBAN in interactive mode.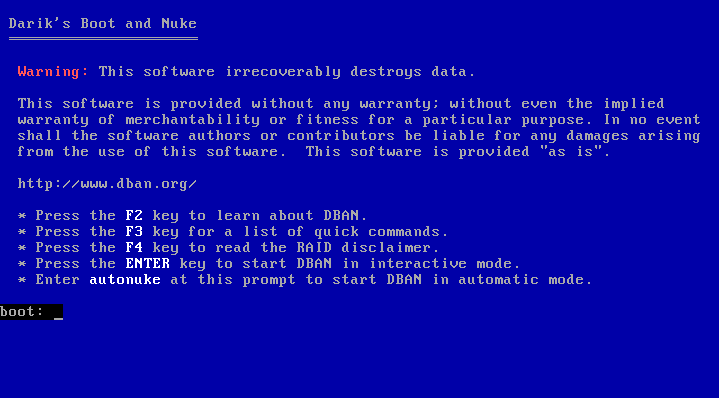 On the next screen, select the hard drive you want to wipe. If you have more than one drive, make sure you select the right one!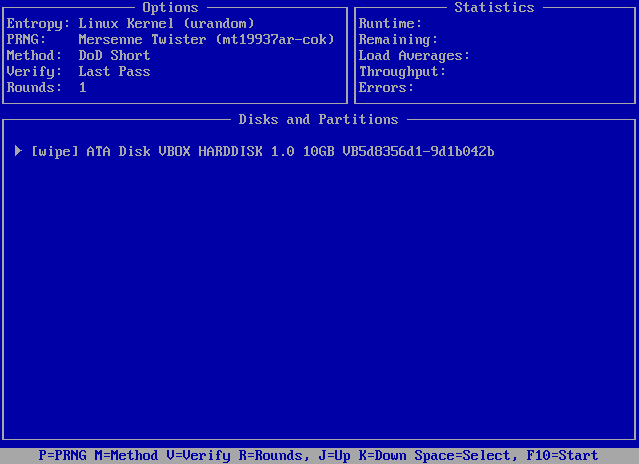 Press F10 to start the format.
The default format settings will do a 3 pass format and is easily enough for most people's needs.
The format will take a long time, so I recommend starting it before you go to bed and leave it running overnight.
Problems or Questions? Leave a comment below…